It's not inspiration porn if someone is truly and meaningfully inspiring, breaking down barriers and forging a path for more to follow. That's Haben Girma, the Deafblind woman who conquered Harvard Law. It's pretty difficult to frame her story as the product of others' charity—she, like most disabled people, has had to fight to get where she is, to do what she does, and to earn what she has.
We've come a long way since the activism of Helen Keller, but in her 2019 memoir, Haben shows us just how much work is left to be done if we ever want to achieve equity. You can find an excellent write-up on Haben and her book here.
As a Deaf woman, I can definitely relate to Haben's navigation of a world built for hearing people, but really eye-opening for me was how to navigate the world as a blind woman. From blind hide-and-seek to trying to figure out what there is to eat in the cafeteria to meeting Barack Obama, Haben cleverly and humorously brings us into her own world and shows us what it's like.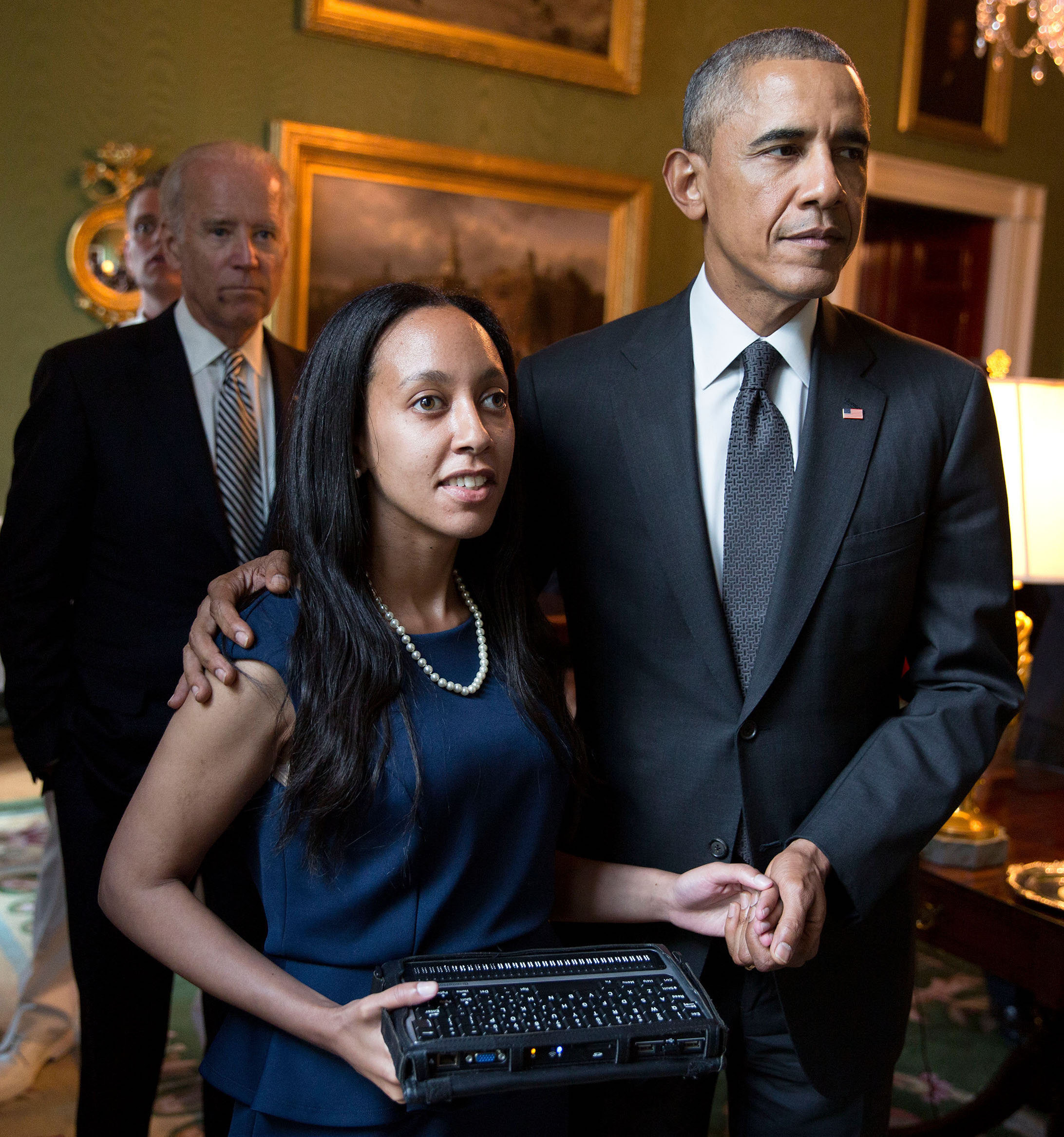 Haben's book is the one that made me more aware of the world outside myself, of another perspective that faces barriers to the world in spite of all the technology and methods available. Haben made me realize that even though I have been pushing and pressuring for Deaf accessibility, blind and Deafblind accessibility fell out of my scope. Oops! Since reading this memoir, I have begun to use the technology available to me to make sure I am as inclusive as possible. This typically means adding image and visual descriptions in addition to captioning and transcripts.
Being more aware of how I present information can be an exercise in creativity, but it also serves to show people that accessibility is an entirely possible endeavor, if one just takes the time to do it.
Haben writes:
"Communities designed with just one kind of person in mind isolate those of us defying their narrow definition of personhood. This book takes readers on a question for connection across the world, including building a school under the scorching Malian sun, climbing icebergs in Alaska, training with a guide dog in New Jersey, studying law at Harvard, and sharing a magical moment with President Obama at the White House. Unlike most memoirs, the stories here unfold in present tense. Hindsight may be 20/20, but 20/20 is not how I experience this ever-surprising world."
If you want to exercise your ability to walk a mile in another's shoes, reading this book is a great opportunity.